Leading for Psychological Safety In Challenging Times
Duration: 1 Day
NEW! Foster a culture of resilience in you workplace
Classroom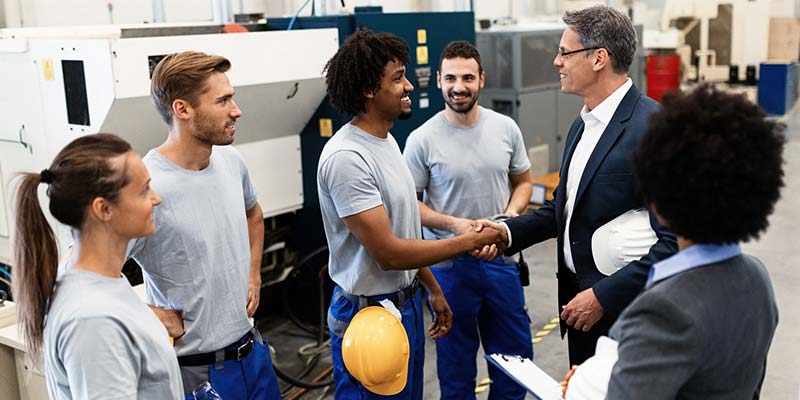 Call for availability
Training Overview
Leading for Psychological Safety in Challenging Times, a six-hour instructor-led course, is designed to help leaders acquire knowledge and skills to provide a psychologically safe workplace.
WSPS virtual courses are delivered via Adobe Connect or Microsoft Teams. Platform specifics will be communicated at time of registration.
What Topics Will Be Covered?
+
-
Basic definitions of psychological safety, mental health, mental distress, mental illness and mental injury
Legal duties of leaders and the requirement to prevent reasonably foreseeable harm to the mental health of employees
The Neighbour at Work concept and the three imperatives of awareness, understanding and carefulness
Tools that are available to leaders to prevent mental injury and provide a psychologically safe working environment
The "Big Six" drivers of psychological safety
A self-assessment of how leaders are managing the "Big Six" drivers
Tips to reduce stress, and increase satisfaction, fairness and support at work
Special considerations in leading for psychological safety during COVID-19
What Are The Benefits?
+
-
Define psychological safety
Explain why psychological safety should be taken seriously
Illustrate what it means to be a psychologically safe leader
Explain how to lead more effectively for psychological safety in challenging times
Who Is This Recommended For?
+
-
Employers
Senior Leaders
Managers
Supervisors
What Are The Prerequisites?
+
-
How Can Training Be Delivered?
+
-
This course is delivered in a public classroom or onsite, either in-person and/or virtually.
Private delivery is available for employees in your workplace, either in-person or virtually. Please contact Customer Care at 905 614 1400 or 1 877 494 WSPS (9777) for more information about private training options.
Important: Requirements For Virtual Training
+
-
Virtual Training is currently available in English only.
Please note that a webcam is mandatory for participation in the virtual Certification Part One classroom.
Participant requirements for virtual include a webcam, capable hardware, software & internet. Our virtual courses are delivered via Adobe Connect or Microsoft Teams Webinar. Specific platform details for this course will be shared upon registration.
Please view the Virtual Training Frequently Asked Questions for more details on virtual delivery.
The cost is based on the total number of seats purchased.
| Total Seats | Discount |
| --- | --- |
| 3-5 participants | 10% |
| 6-9 participants | 15% |
| 10+ participants | 20% |
To qualify for group discounts:
Participants must be from the same organization
Participants must register for the same course. However, course dates and locations can vary; CSA/WSPS courses excluded
Registrations must be received by WSPS at the same time
This course is also available in French