Safe Lifting & Manual Materials Handling - Supervisor
Duration: 1 Hour
The revised Safe Lifting and Manual Material Handling course will provide workers with strategies to adapt lifting and handling techniques, personalized to their work environment. It will also include content on manual materials handling. This revised training will also provide customers flexibility where customers can choose from a variety of modules, depending on their specific needs.
Classroom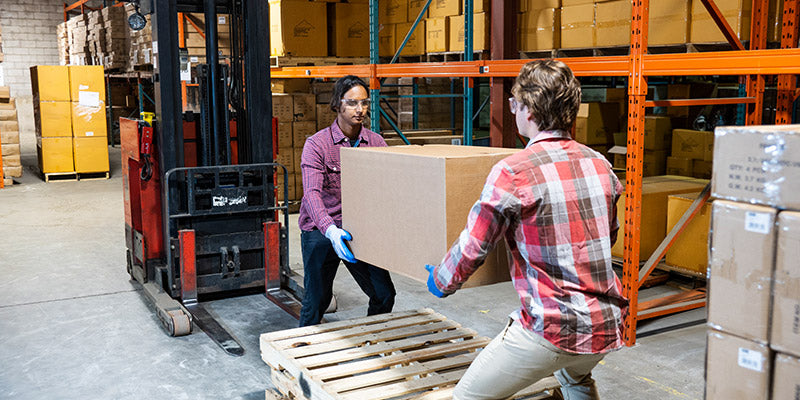 Call for availability
Training Overview
Manual materials handling remains a high-risk occupation in terms of injuries. It is not enough to train on "bend your knees and keep your back straight." This revised training emphasizes motor learning, practice and adaptive strategies providing tools to prevent situations in which workers lift.
Musculoskeletal disorders (MSDs) are the number one type of work-related lost-time claims reported to the WSIB in Ontario. MSDs cause pain and suffering for thousands of workers every year, and cost Ontario's workplaces billions due to time off work, medical costs, absenteeism, and lost productivity. Back injuries can be mitigated using proper lifting techniques.
What topics will be covered?
+
-
The supervisor course will cover:
The importance of being a safe lifting and MMH coach
Conducting safety talks to reinforce concepts
Using safe lifting checklists to identify issues
What are the benefits?
+
-
Overall, the newly revised Safe Lifting and Manual Material Handling course will:
provide information on the mechanisms of injury which helps workers understand what is happening when reviewing lifting mechanics,
focus on various techniques and strategies when applying those techniques in various situations,
discuss the hierarchy of controls, educate participants how to use provided controls effectively and safety,
teach participants how to spot defective controls and report those to their supervisor,
focus on proper practice which is the key to long term knowledge transfer and more importantly affect motor learning.
Who is this recommended for?
+
-
This solution is suitable for any workplace from small business to larger organizations.
Managers, supervisors, and other personnel who present on-site safety talk.
What Are The Prerequisites?
+
-
How can training be delivered?
+
-
This course is delivered onsite private only.
Private delivery is available for employees in your workplace, either in-person or virtually. Please contact Customer Care at 905 614 1400 or 1 877 494 WSPS (9777) for more information about private training options.