Accident Investigation
eCourse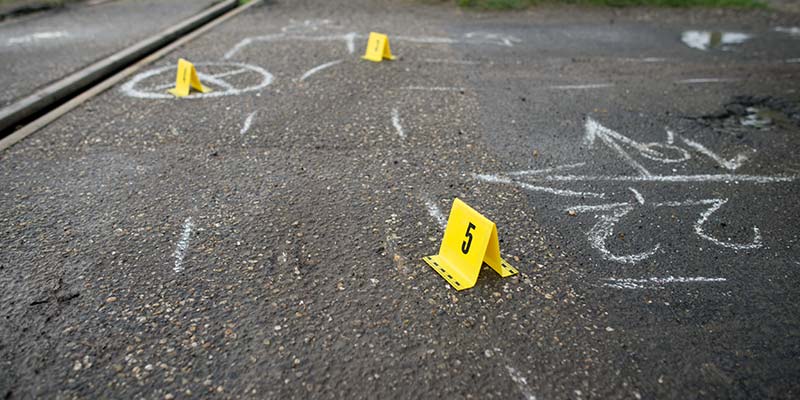 Practical approach to investigating workplace accidents, with emphasis on how to find root cause.
Duration: 1 Hour
Price per person: $49.00
Overview
An investigation is an "after the fact" response. It is a process that uncovers hazards or problems that can be eliminated so similar events will not happen in the future.
A practical approach to investigating workplace accidents.
This course is an introduction to accident investigation. It presents a practical approach to investigating workplace accidents by emphasizing how to find the root cause(s), conduct an investigation, and make effective recommendations to prevent similar occurrences from ever happening again.
The course includes case studies and other examples to illustrate the concepts as well practical tools such as sample forms and checklists. Quizzes throughout the course and an exam help to measure and encourage learning.
What topics will be covered?
+
-
What to investigate and why
Being prepared (policies/procedures, team, investigation kit)
What to do first (providing medical care, dealing with the immediate risk)
How to conduct an Investigation

Secure and evaluate the accident scene
Collect evidence and gather facts
Interview witnesses

Analyze and find the "root cause"
Report and Follow Up
What are the benefits?
+
-
Upon completion of this course, the participant will be able to:
Be prepared with a policy, team, and investigation kit;
Conduct a complete investigation, including how to assess the accident scene, collect evidence and interview witnesses;
Conduct an analysis and find the root causes;
Report and follow up.
Who is this recommended for?
+
-
Committee members, managers, supervisors and workers who may be involved in accident investigation
Facility managers, human resources managers, senior managers and others with responsibilities for conducting an investigations or implementing changes resulting from an investigation
How can training be delivered?
+
-
This course is delivered as an on-line e-learning course. All you need is a computer, access to the Internet - and you are ready to go! This e-learning course is designed to help you learn at your own pace and in your own environment at your own convenience.
During checkout, you can choose to register as a single learner or select a multiple learner license. With a multiple learner license you will act as an administrator and add learners from your company. Also available in French.
Content for this course was developed by the Canadian Centre for Occupational Health and Safety (CCOHS), and reviewed by labour, employer and government representatives to ensure a balanced perspective.
The cost is based on the total number of seats purchased. Multi-seat pricing is based on the single user seat price with the following volume discounts applied:
| Total Seats | Discount |
| --- | --- |
| 100 - 999 | 30% |
| 1000 - 1999 | 50% |
| 2000+ | 75% |
This course is also available in French
Item Number: EAI-P1254EN